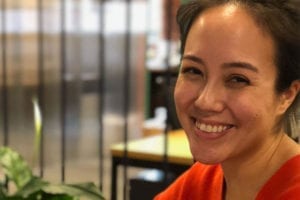 Emily Wazlak was accepted into Bootcamp and then the Incubator here at Ascender.  She created Shine Registry, a platform for female founders to ask for what they need in the style of a wedding registry. Because if you can ask for a gravy boat when you get married you should be able to ask for what you need when you start your company too. This includes non-monetary asks like social media engagement, network connections and skill-based volunteering for things like marketing or developer hours. All of the things listed are examples of what has been asked for and fulfilled so far.
We're sending this email to give our network an opportunity to get to know and support some of female founders that work at Ascender. Each founder has a profile on Shine Registry with information about how YOU can be a part of their journey.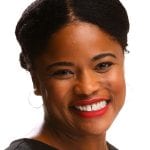 Ingrid Cook, CEO of SHzoom – SHzoom It, LLC is a tech startup with a patented technology focused on the convergence between internet technologies & automotive repairs. SHzoom (the original inventor of "Snap A Pic. Get A Quote.") was designed to revolutionize the way the industry handles minor fender benders. Rather than driving from shop to shop, SHzoom allows the end user to point and click for multiple repair estimates from nearby shops! SHzoom founder, Ingrid Cook, is using Shine Registry to get connected to speaking engagements and commercial fleet companies. Support Ingrid.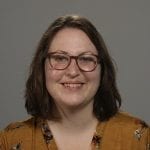 Mary Jayne McCullough, CEO of Global Wordsmiths – Global Wordsmiths is a Social Enterprise that provides language translation and interpretation services, as well as language access consulting and training. Every dollar of profits earned is used to finance their innovative Social Impact Initiatives. Their goal is tocreate and advance a culture of language access awareness, so that translations and interpreters will become more widely available for individuals who need them in order to access services, to integrate and to thrive. Mary Jayne is looking to connect with service providers working with immigrants and refugees. Support Mary Jayne.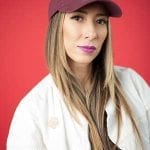 Elysia Newman, CEO of Style412 – Style412's mission is to connect, build and develop a platform of resources for fashion industry professionals.  Elysia is a connector of dots, fanatic of partnership and resource for all things brand-driven. Over the past 8 years, Elysia has worked in the fashion, design and entertainment industries, coordinating international events, building her own brand as a small business owner, and assisting in the strategy of other brands. Elysia's Shine Registry profile includes an ask for help finding event sponsorship. Support Elysia.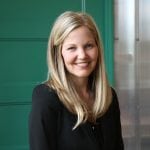 Allison Howard, CEO of Nollapelli – With a background in chemical engineering and a passion for healthy skin, Allison is creating newfabrics that look great, feel amazing and work with your skin. Inspired by her grandmother who always slept on a satin pillowcase to protect her hairstyle (and skin!), Nollapelli's first fabric is used in bed sheets and pillowcases. Allison If is using Shine Registry to increase social media engagement and find connections to potential partners in skin care and/or sleep. Support Allison.
By borrowing from the tradition of wedding registries, Shine Registry is reimagining the ways communities can support women. If you would like to set up a profile on Shine Registry click here or explore and support other female founders on the site here.