Ascender Incubation
Ascender's flexible incubation program helps businesses and nonprofits of all types in the Pittsburgh region.
Apply Now
Tailored Programming
Front-row, unlimited access to all Ascender-hosted programs and events, including our Starters Series and Builders Series. Learn More
Financial Support
Investment and access to additional capital sources that fit your growth model.
1-on-1 Mentorship
1 on 1 mentorship, in addition to access to our extended pool of experienced mentors.
Growth Resources
Access to industry leaders who have partnered with Ascender to refine your business model, test your product/service and connect to potential follow-on funding sources.
Ascender Bootcamp
Multi-day intensive for early stage businesses that combines workshops, hands on business planning, and access to experts and mentors that can help move your business towards success.
Thrival Festival
Thrival collides emerging technology with humans and creativity at its annual music and technology festival. Check out Thrival 2019!
Dedicated Workspace
Dedicated, 24/7 workspace in Ascender's diverse, collaborative co-working space, where you are joined by more than 50 PGH startups from different industries and growth stages. Explore Your New Office
What Our Alumni Say
The mentoring and coaching provided by Ascender has been invaluable to our startup journey. Stephan's level and persistence of engagement has greatly exceeded my expectations and in my opinion, other incubator/accelerator programs, as starting a company is a long, complicated, dynamic process. In practice, this has taken the form of providing advice on how to approach the process at any point along the journey, from the mechanics of incorporating, to fundraising, customer acquisition, attracting talent, and growth strategies; all while keeping founders grounded and honest with themselves along the way.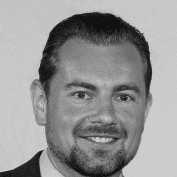 Dave Jasnos
CEO & Co-Founder, Medcontrol Technologies
Learn More »
What type of business should apply?
Ascender works with startups across a broad range of industries, including software (SaaS, mobile applications, enterprises, B2B and B2C), hardware (manufacturing, devices, wearables, etc), social ventures, healthcare technologies, educational technologies, even non-profit organizations.
We don't limit the definition of entrepreneurship to startups seeking venture capital. While we certainly work with these "hockey stick growth" businesses, we also support and foster the growth of entrepreneurial enterprises that may never need to raise funding, including small family-owned business models, local impact models, local retail businesses, and others.
How is Ascender able to accelerate such a broad range of entrepreneurs?
Our team doesn't claim to have expertise in every industry. However, at an early stage, startups of all shapes and sizes will face similar challenges, and our team is very experienced in navigating those challenges.
Once we've worked with you to develop a working business model and a plan of attack, we leverage strategic partnerships with industry leaders in the region to accelerate your growth.
Do I need a full team in order to apply to Ascender?
Though not set in stone, we like to see teams as opposed to individuals. Though an individual is capable of making significant progress, our experience shows that a team is much less likely to get "stuck" and much more likely to discover creative solutions to problems than a one-person startup.
Moreover, we strongly prefer startups with the technical aptitude to build the core business assets. For example, if your company is web-based, someone on your team must have the technical knowledge to build the necessary front and back end platforms.
We completed our submission. What happens next?
After submitting your company plan, someone from our team will reach out to you to get any unresolved questions answered, provide you with feedback and set your expectations appropriately about what comes next.
How does Ascender connect us to mentors and advisors?
Rather than inundate each startup with "too many voices" at the beginning of the process, our team will work with our network of mentors, advisors and industry experts to better guide your progress. Once your startup clears certain determined benchmarks, we'll connect you directly to the appropriate mentors and advisors.
When do we have to leave the incubator?
Our program has no predetermined end date. If your startup continues to meet its benchmarked targets, you'll continue to have a dedicated workspace.
Stay Up-To-Date With Ascender