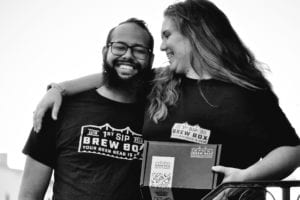 Dennis and Sammie Guy are the founders of First Sip Brew Box and members of our 2019 Incubator Cohort. I recently met up with Dennis and Sammie to discuss how they came up with the idea for their unique subscription box that is gaining national attention from publications such as Esquire. Keep reading to find out how Dennis and Sammie's shared love of breweries, nachos, and waterfalls lead to the creation of First Sip Brew Box.
What is your business?
We are a small veteran-owned, women-owned, minority-owned business that started three years ago. Each month we send out boxes that are themed around a different craft brewery. The boxes are filled with merchandise from the breweries including stickers, shirts, and branded glasses. We also pair with small business across the country to include products made from craft beer in our boxes.
This past April, we launched our new Pet Brew Box which features treats for your pet made out of leftover grain from breweries. This is a unique opportunity to expand our business and repurpose what is naturally leftover from the production of beer.
This summer we also worked on a Veteran Brew Box in conjunction with the release of a PA Veteran's Beer that was available at 22 veteran-owned breweries across the state. This box highlighted custom items created by an active duty artist.
How did you come up with your idea?
To start, we love beer, nachos, and waterfalls. When we travel, we always find breweries, eat nachos there, and then find trails to hike to waterfalls. In 2014 on a trip to Bryson City, NC, we went to one of our first craft breweries and loved it. On our way home, we came up with the idea to open a brewery. The name "First Sip" came about naturally because when you like a beer, you like it from the first sip. When we returned to Pittsburgh, however, we realized how saturated the market was with breweries and how truly expensive it was to open a brewery. So we went back to the drawing board and figured out what we could do otherwise. Although sending alcohol through the mail had just become legal in PA, we found there were still too many roadblocks in sending out a box with beer. We pivoted one last time and organically came up with our current plan. We were able to sustain this business with our full time jobs and about a year ago, I (Dennis) left my full time job to focus all my attention on First Sip Brew Box. Since then, First Sip Brew Box has only continued to grow.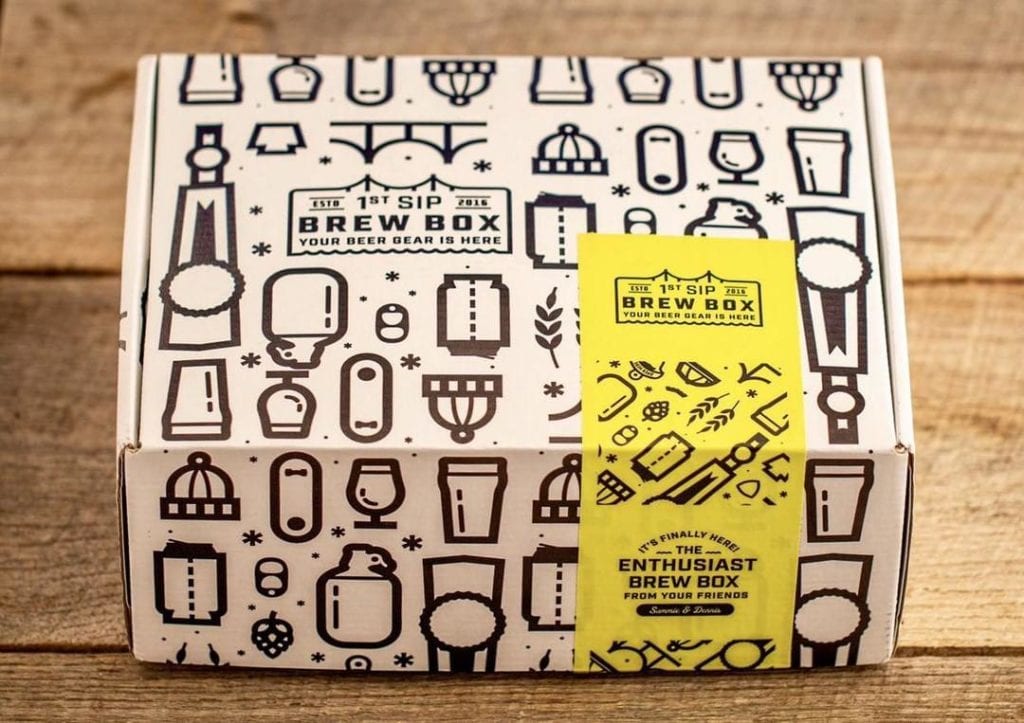 What is your goal or vision?
Ultimately, our goal is to have financial independence and be able to grow jobs for other people.
Did you picture yourself doing what you are doing now?
Not specifically. We both always had a desire to work for ourselves, but we didn't necessarily know what we wanted to work on. Through our shared love for craft beer, we were able to land on an idea that we are both passionate about. Being able to work for ourselves has enriched our lives in so many ways.
Why did you choose Ascender?
At first, we were playing around with the idea of having a retail location, but we realized that wasn't the best idea. We started looking for programs around the city and came to a networking night at Ascender. At the networking event, we met Jenny, Ascender's Programming Director, who told us about the Bootcamp program. We went through the Bootcamp in January 2019 and found a home at Ascender through the incubation program. We fell in love with the fact that this program is a nontraditional way to grow your company. There are many helpful programs throughout the city, but Ascender is the only one that shows you how to think outside the traditional entrepreneur box and grow in a different way.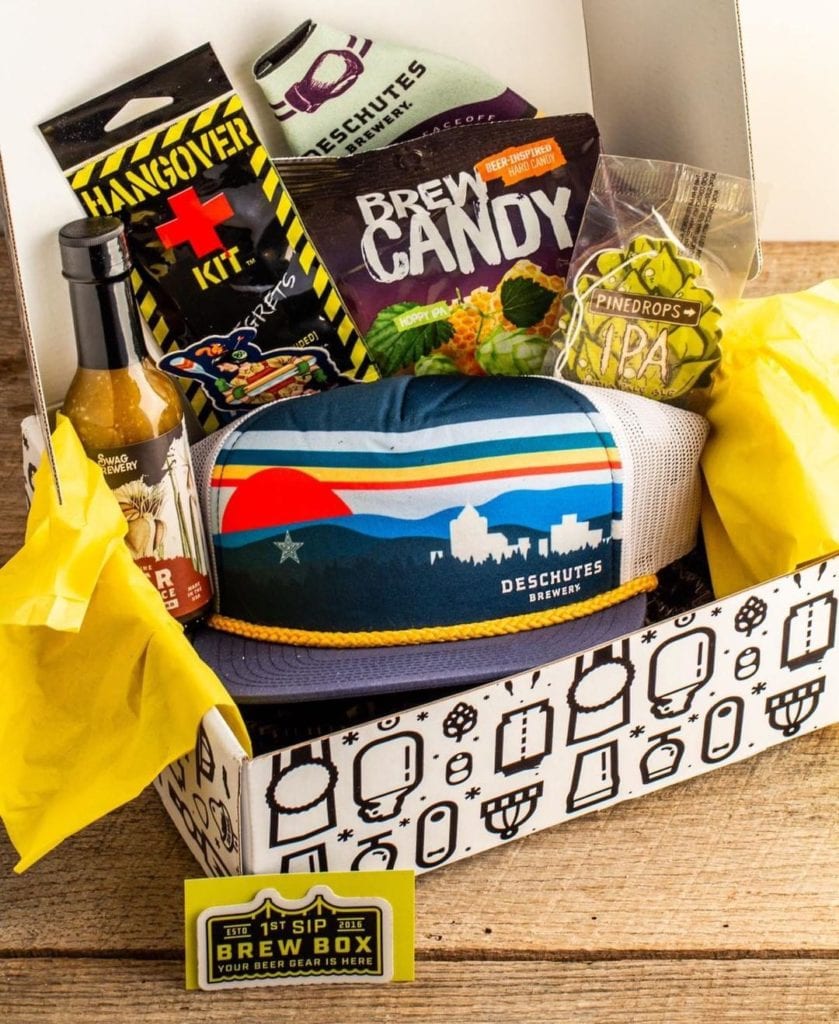 What advice would you give to people starting out?
My biggest piece of advice is don't give up. Put yourself in a position to always work on your idea. Working on a business is like going to the gym, once you get into a rhythm, you are never going to stop. You should also strive to surround yourself with likeminded people who might also be starting companies. When you start a company, you will find out who is in your corner and who will support you. Those people are important and you should limit the amount of time you spend with people who don't fully support you.
What are your lessons learned?
One of the biggest lessons I have learned is how to be more patient. You don't know how much time and work will go into a business until you start one. You are going to want to see results right away, but it takes time. With time though, the results will come. I left my job over a year ago and it was a big, daunting experience, but a year has gone by and we are still here. Once you see your dream in sight, however, none of that stuff scares you anymore. Keep putting the right moves in place because you never know what is going to happen.