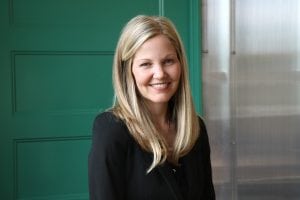 Allison Howard is part of our 2017 Incubator Class and is Founder and CEO of AURATEK. When talking to Allison, one of the things that struck me most was her passion for trying to solve skincare problems with a different solution. My favorite part: the story behind her product. Here is Allison in her own words.
What is your business?
AURATEK is a textile company. We bring simple skin science principles into the creation of fabrics. Because we are approaching bedding first, people think that we are a bedding company, however bedding is just the first manifestation of marrying skincare and textiles.
How did you come up with your idea?
Two paths converged in my life: concern for my skin and interest in entrepreneurship.
As I started getting older, I began paying more attention to my skin. I realized that my skin was looking "slept on" when I woke up in the morning; rough or lined from where the bedding fabric marked my face. Remembering that my grandmother always slept on a satin pillowcase was the spark for me to start exploring bedding fabric properties and what actually happens to your skin when you sleep. When you think about it, bedding fabrics have not changed much over the years and are mostly still made from cotton. While satin or silk bedding has existed for ages, many people (myself included) do not care for satin sheets. I saw an opportunity to develop fabrics that have better moisture, temperature and friction properties, thereby protecting your skin. And materials with these properties can be of interest in any application where skin and fabric are in direct and extended contact.
Second, I admit I caught the startup bug. I saw an energy in the Pittsburgh entrepreneurial community, and I wanted to be a part of it.
What is your goal or vision?
AURATEK will be a part of every application where skin and fabric are in direct and extended contact. We are catering to skin conscious and wellness minded consumers.
Did you picture yourself doing what you are doing now?
Not until more recently. After graduating from college I was hired by a large multinational corporation with many divisions and a broad range of roles; it was perfect. I loved being part of a big recognizable company and envisioned retiring from that same company. Also during this time, nobody spoke about being an entrepreneur. Without a doubt, my experiences in the corporate world have definitely prepared me for being a startup CEO.
Why did you choose Ascender?
After a few months of working on my business idea on my own, I started looking around the community for help. The open call for the 2017 Incubator Class came in December 2016, and once I met the people at Ascender, I knew that this was where I needed to be. The application process was thorough and educational, and I was thrilled to be among the few companies that were accepted.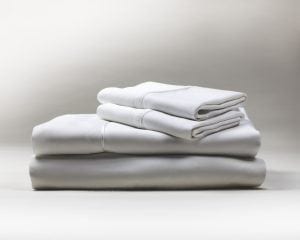 What advice would you give to people starting out?
Talk to potential customers as soon as possible. See if or how others are experiencing this problem. Identify if and how the problem is being solved today and if you can do better. Finally, assess if or how much customers are willing to pay for a solution.
Did you have any detractors?
No not really, although some seem surprised that I'm going after this opportunity with as much tenacity as I am. I have had people say that they would not buy the product or do not experience the problem, but that can be said about any product or service.
What is one (or many) of your lessons learned?
One of my biggest takeaways so far is to more quickly gauge the interest of potential customers and business partners while respecting the relationship. Although it may seem awkward, financial considerations need to enter the conversation sooner rather than later, otherwise a lot of time and goodwill may be spent for naught.
To learn more about AURATEK and Allison's journey, please visit www.auratektextiles.com.