THIS MONTH'S THEME: DESIGN FOR DISRUPTION
Disruption doesn't only happen in Silicon Valley. It happens here in Pittsburgh and across every industry, sector, and business stage. At its core, the concept of designing for disruption is challenging yourself to become more relevant to your stakeholders tomorrow than you are today. To achieve this, entrepreneurs must find creative pathways to new ideas by questioning assumptions, pushing established boundaries, and testing self-imposed limits. Using human-centered design principles to build empathy with stakeholders will also help deliver your best work. In May, we'll explore the design process and challenge you to think critically about how you can get ahead of the pace of change and deliver a product or service that people love.
Our virtual events and curated resources will help you:
Understand the process of building a Minimum Viable Product (MVP)

Differentiate between prototyping and pilot testing and learn how to implement both activities

Acquire tools to design, collect, and analyze user feedback to improve your products and services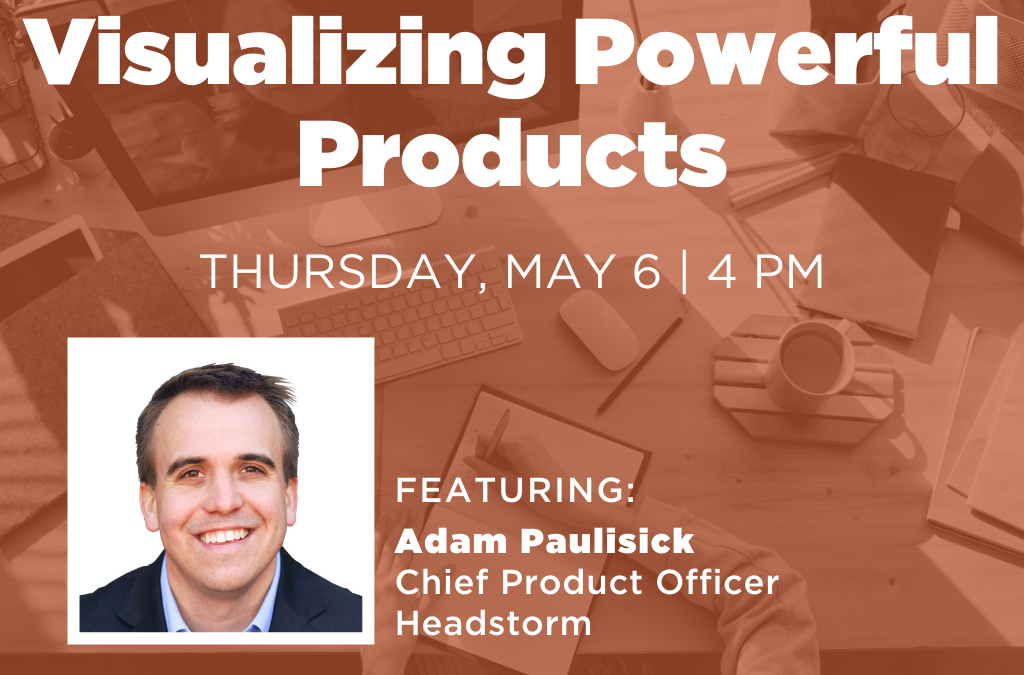 Visualizing Powerful Products
Led by Adam Paulisick, Headstorm's Chief Product Officer, this hands-on workshop helped startup founders and product managers understand how to create a compelling concept map that educates customers, investors, and future employees on the powerful experience they're building. Check out the miro.com to learn more.
Real Talk – Prototypes vs. Pilot Tests
Real Talk is an engaging discussion series where people can join, connect with, and ask questions of startup founders, professionals, and investors. This month, we chatted about the differences between prototypes and pilot tests with Tomer Borenstein and JJ Xu. Click Watch to view our full conversation.
> Check out this quick and easy explainer on the differences between proofs of concept, prototypes, and pilots.
Article
> Set yourself up for success by using this worksheet to think through your pilot testing project.
Template
> Read through this worksheet to help you think of the questions you want to be answered by users during our testing process.
Worksheet
> Head over to our Medium page for our list of 6 online tools for entrepreneurs new to design thinking and visual collaboration.
Article
> Generate click-through prototypes for both usability testing and stakeholder feedback with this template from miro.com.
Template
> Familiarize yourself with these web-based tools to help you easily create clickable prototypes even if you aren't a technical founder.
AdobeXD | InVision
Sign up for curated resources, tips, & deadlines for Pittsburgh entrepreneurs.